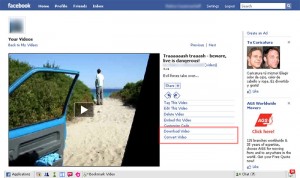 Facebook, already a large distributor of video, continues to roll out new ways to make the social medium an even more attractive outlet for video-content publishers — and, increasingly, it's mimicking YouTube.
Since June, users have watched an average of more than 1 billion videos per day on Facebook, with video views climbing 50% from May through July of this year, according to the company. More than 65% of video views are on mobile devices.
Now, Facebook is adding a pair of YouTube-like features. In an update that will start rolling out this week, Facebook users will be able to see how many views a video on Facebook has received, something that's been part of YouTube's service for years.
Another feature, which Facebook is currently testing on mobile, displays related videos after users finish watched a clip (also a longstanding YouTube capability). And Facebook also plans at some point to allow videos hosted on the service to be embeddable on more third-party sites.
The moves show that Facebook (and Twitter) are trying to evolve into more robust video platforms, even as YouTube is trying to become a more social platform.
Over all, Facebook's goal with video is to build "a compelling offering around our partners' content," said Justin Osofsky, VP of media partnerships. "Things that drive engagement on Facebook are a win. Things that drive distribution to our partners' sites are a win."
So no more asking for a simple web video then! Let's talk social sharing video…