Little Orchard teamed up with MEN Media (EventsNorthWest) and the likes of Baker TIlly and RBS to support the recent Financial Workshop for creative industries in Manchester. Watch the results in our video.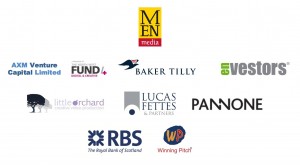 It is not the event surroundings or location that makes an events video so vital – it is the ability to capture the wisdom and knowledge shared at the seminar, workshop or event and then share that knowledge wider to an online audience of potential customers. And in the professional market, sharing knowledge builds reputation, respect and client relationships.
In fact, knowledge share style videos are one of the regular video genres we film. Companies an organisations ask their senior expert or MD to say a few words on camera. The resulting film – or more and more – films, are generating views, conversations and conversations for our clients. (And we get to learn so much ourselves on the way about pensions, ball values, sewers, medical procesdures…).
Your product or service is important to your customers so share your knowledge with them today. Ask Little Orchard for a free quote on 0845 838 7396.